Regular price
Sale price
$17.95 USD
Unit price
per
Sale
Sold out
Blockade KN95  Mesh Mask with Replaceable Filter 
Held Secure with a strap around head and ears for a good seal. 
We have 2 sizes in this mask, see below for options and colors 
Small / Medium  = 12" x 6" fits adults who wear S and Med tee shirt
Large / XL = 13.5" x 6.25"  fits adults who wear L and XL tee shirt
Elastic straps and adjustable nose clip for different face shapes and sizes.

Made of high quality mesh to keep you cool and safe, soft and comfortable interior 
Protects you from airborne particulates and pollution.
Suitable for: home use, industrial use, medical use, first aid, and outdoor activities, and other daily uses
Note: Comes individually packaged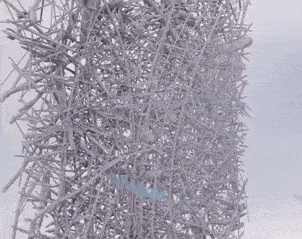 KN95 Masks Keeping you safe from Fog, Smog, Dust, Germs, Bacteria, Air Pollution, Allergens, And Humidity Thus Keeping You Healthy And Safe From Many Diseases.
Shipping & Returns

RETURNS, REFUNDS AND EXCHANGES POLICY

The Chat button on the bottom right side of the website is the best way to contact us online. If we don't answer, leave a message we will reply via email. 

How To Return An Item
Your item must be in its original unused condition to be returned, unless there is a manufacturers defect. Your must return the item within 30 days of your purchase.  Buyer is responsible for cost of shipping items back to Surf World. 

1. Mail your returned item to:
     Surf World
     Returns Department 
     4411 N Federal Hwy
     Fort Lauderdale FL 33308
2. Include in your package a note stating the reason for your return and your order number. 

You can return a item purchased online in person at our store located at the above address. 
Please bring your original receipt.


Return Exceptions

Surfboards and paddle boards cannot be returned. 

Some items cannot be returned if they are opened. These include videos, skateboards that have been ridden, ect.

Merchandise that has been worn, used, ridden or altered will not be accepted for return or exchange. 

Restocking Fee

Items maybe subject to a 10% or MORE restocking fee, this will be deducted from your refund. If you send back clothing that is covered in pet hair, smells like smoke or is not in the condition it was sold, expect to pay a restocking fee. We also do not refund the original shipping and handling that you paid on the order. 

Exchanges

If your clothing item is in like new condition, you may exchange your clothing item for a different size or color. You will not be subject to a restocking fee in this case, but you still will have to pay return shipping. 

Shipping Policy

FREE Standard Shipping on most regular priced items over $25 in the Continental USA. 

This offer does not apply to most Surfboards and Paddleboards, Skateboards and a few other items. Please give us a call for more info before purchasing if you have a question about shipping.  (954) 545-7873

Turnaround

We try and ship all orders within 24 - 48 hours Monday - Friday. We are open 7 days a week, so we are processing orders even when the shipping companies are not shipping. We do this to have your orders ready to go as soon as possible. 

Carriers

We use the following carriers to deliver our orders: 

USPS
UPS
FedEx
DHL

Trucking Freight

Order Tracking

If a tracking # is provided by the shipping carrier, we will update your order with the tracking information. Please note that some orders using 1st Class USPS mail will not have tracking numbers, but all first class package orders do include tracking #'s. 

Back Orders - Out of Stock 

If an item sells out, we remove the ability to purchase the item, in the case that an item is out of stock and you are still able to purchase the item online. We will notify you when we expect the item back in stock and give you the choice of whether you want a refund or have the item shipped as soon as possible. If the item you purchased is no longer available we will issue you a refund as soon as possible. 

 Surfboard and Paddle Board Shipping:

continental U.S

Bodyboards: $20.00 Shipping
Boards under 60" Beater Boards: $30.00 Shipping
Surfboards 6'2″ & Under: $50.00 Shipping
Surfboards 6'3″ to 7'11″: $75.00 Shipping
Surfboards 8'0 to 9'0: $119.00 Shipping
Surfboards 9'1″ to 10'0: $129.00 Shipping
Surfboards 10'1″ & Up: Email surfworld@comcast.net or call the shop @ 954-545-7873 for a  shipping quote

 Paddle Board Shipping Policy. 

Paddle Boards upto 12' $139 Shipping to your nearest freight terminal in the 

continental U.S

, you will have to go pick up your board from the terminal, most cities have a local terminal.  ADD $100 for home delivery on paddle boards. If your paddle board was included in our free terminal shipping offer, you can have it delivered to your door for $100. 

Privacy Policy

This policy covers how we use your personal information. We take your privacy seriously and will take all measures to protect your personal information. 

What Information Do We Collect?

We only collect information that we need that is related to your order. This includes your:
Billing Address
Shipping Address
Email Address 
last for digits of your Credit Card Information

In addition we also collect information on your IP address, browser type, and Refer URL data. We use this data to prevent hacking attempts, help us know what web browsers people are using, and find out where our visitors are coming from so that we can improve our marketing. 

How Is My Information Used?

Your information is only used to fill your order. We do not sell or redistribute your information to ANYONE.

Security and Storage

Only your order data billing, shipping, and order contents data is stored on our server. This information is encrypted using a Secure Sockets Layer before it is transmitted over a web server. We do not store your Credit Card data. 

Cookies and Browser Information 

Cookies are small files that reside on your computer and allow us to recognize you on your next visit or store your shopping cart contents. We use them only to track this information. 

Accessibility Statement 

SurfWorld.us is committed to providing an accessible website that is user-friendly to all visitors, including those with disabilities. We are continuously working to ensure that our website meets or exceeds the requirements of the Web Content Accessibility Guidelines (WCAG) 2.1 Level AA.

Accessibility Features Our website has several features to enhance accessibility, including but not limited to:

Alternative text descriptions for images
Captions for videos
Clear and simple language
Keyboard navigation
Logical and consistent structure
Ability to increase text size
High contrast mode
Accessible forms

Third-party Tools and Integration SurfWorld.us uses third-party tools and applications that are integral to our website's functionality. We have taken steps to ensure that these tools are accessible and meet or exceed accessibility standards.

Accessibility Feedback We welcome feedback on the accessibility of our website. If you have any suggestions or difficulties accessing content on our website, please contact us through our contact form, email or by phone.

Future Improvements SurfWorld.us is committed to continuous improvement in accessibility. We will regularly review our website to ensure that it remains accessible to all users. We will also work to ensure that new features and updates adhere to accessibility standards.

Contact Information If you have any questions, comments, or concerns about the accessibility of our website, please contact us using the following methods:

Last updated: February 2023.
Share
View full details